Terms & Conditions
Privacy Policy
Links
Affiliates
Advertising
Website Design



Alfa Romeo (0)
Aston Martin (0)
Audi (0)
BMW (0)
Chrysler (0)
Citroen (0)
Daewoo (0)
Daihatsu (0)
Ferrari (0)
Fiat (0)
Ford (0)
Honda (0)
Hyundai (0)
Jaguar (0)
Kia (0)
Lada (0)
Lamborghini (0)
Land / Range Rovers (0)
Lancia (0)
Lexus (0)
Lotus (0)
Maserati (0)
Mazda (0)
Mercedes-Benz (0)
Mini (0)
Mitsubishi (0)
Nissan (0)
Peugeot (0)
Porsche (0)
Proton (0)
Reliant (0)
Renault (0)
Rolls Royce / Bentley (0)
Rover / MG (0)
Saab (0)
Seat (0)
Skoda (0)
Smart (0)
Subaru (0)
Suzuki (0)
Toyota (0)
TVR (0)
Vauxhall / Opel (0)
Volkswagen (0)
Volvo (0)
Other Cars (0)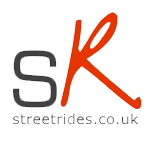 Street Rides Information
You may need to contact us or find out some information about Street Rides and how we operate so we have created this info page to help you.
Terms & Conditions
Please be aware of our terms and conditions before regsitering an account with us.
Privacy Policy
Its nothing to be scared of but by law we have to declare a privacy policy to our users.
Links
Be apart of the Street Rides free link exhchange!
Affiliates
Learn more about becoming a Street Rides Affiliate.
Advertising
Thinking of advertising with Street Rides?
Website Design
Affordable website design for cruise sites and models.